Logiverbe Language Services
Promoting your company's products and services outside of your domestic market often conjures up visions of red tape and regulations regarding language, import duties, taxes and frequently unrealistic market expectations.
This does not have to be the case if the market has been properly studied and the cultural, legal and strategic aspects of the target market are carefully taken into consideration in advance.

Whether you choose to market directly or through local distribution channels, choosing a linguistic team to ensure that your product message is both positive and truthful iscritical. This shows customers that you have given the same attention to detail to your product as you have done in the translation of your product instructional and marketing material.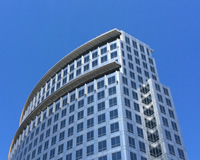 Marketing and Planning for Export Markets
Not only do our staff personnel speak multiple languages, but many members of our team actually live in their country of origin and work out of our local branches there. For example, your final translations review can actually be performed by our staff in Beijing, Tokyo or Rio, to ensure local market accuracy, and then returned to our Head Office in Toronto for final proofing and media formatting. Since our entire company is now linked by secure data transmission, we can forward material between offices in a matter of seconds while maintaining confidentiality.
Logiverb is a single source vendor serving our client's need to provide fully compatible multilingual media.